Build the right impression through quality apparels people actually love.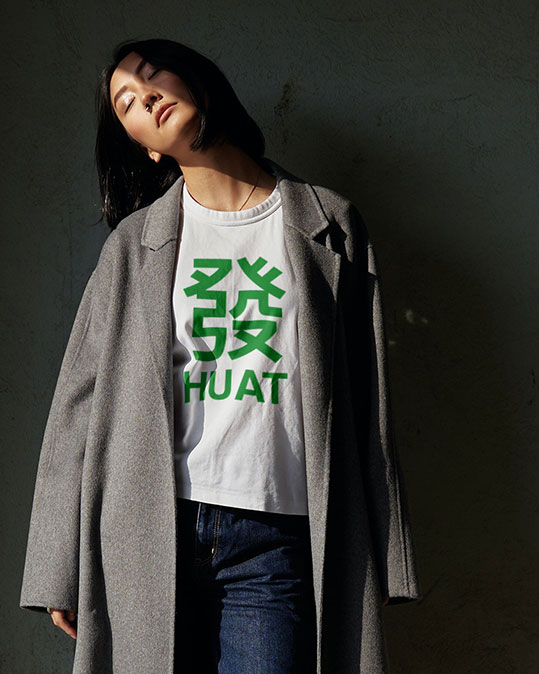 Legendary Merch is the B2B arm of Wet Designs Pte Ltd, an apparel company that owns and manages fashion brands, and manufactures ready-to-wear streetwear and apparels.
We specialise in producing retail-grade tee shirts, tote bags, caps and canvas print, with our branded apparels stocked on the shelves of departmental stores like Design Orchard, Tangs and Metro Paragon.
Our materials are sourced from Europe and South Korea, and our apparels are finished using production machinery from Italy, Japan and USA.
Years
Industry
Experience

Focused on designing and producing localised, high-quality products to champion local cultures.
Proudly Made in Singapore
We manufacture our apparels here in our Singapore studio, bringing you the same level of quality from our retail ready-to-wear products and ensuring that the final product that you hold in your hands is excellent and defect-free.
We operate on all days throughout the week (even during holidays), so we can respond to you in a timely fashion.
Built on a Decade of Experience
We make quality apparels that are comfortable and last such that your clients and stakeholders would want to keep wearing them for years.
Experience our Production Process Live
Want to see how your apparels are made? Come watch us produce your apparels at our apparel printing studio where you and your team can experience our process—live!
Corporate gifts can build you goodwill—but only when done right.
Corporate shirt printing
your company's logo and slogan on clothes such as T-shirts, jackets, sweatshirts, and polo shirts will ensure that your company's name is well-known to the general public while also increasing morale and team spirit.
High-quality
event T-shirts printing in Singapore
will keep your company's brand prominently visible at all times. We can help you whether you need printed T-shirts for marketing events, conferences, exhibitions, or sporting events.
Custom T-Shirt Printing
and Corporate Gift Printing services in Singapore onto more than a thousand specific apparels and merchandises. Our past printing projects include printing methods like Embroidery, Silk Screen Printing, Digital Printing, and many more, onto T-Shirts and Corporate Gifts at an affordable rate.
Having a unique design on your merch a great way to boost sales and brand exposure, our merch T-shirts printing will ensure your customers remember your brand.
High-quality and consistency for large orders is our thing. Let us know how big your bulk T-shirts printing order is and where you need it to be shipped to and we make it possible. Whether you're thinking of 20 to 50 item batches or bulk volumes of wholesale T-shirts in the hundreds or thousands per order, we can print it all!
We are honoured to have worked with and earned the trust of our clients
Legendary Merch
Add: 22 New Industrial Road,
#06-11 Primax,
Singapore 536208

Email: sales (at) legendary.sg
Let's grab a coffee and jump on conversation with us.